Ramen – noodles with cult status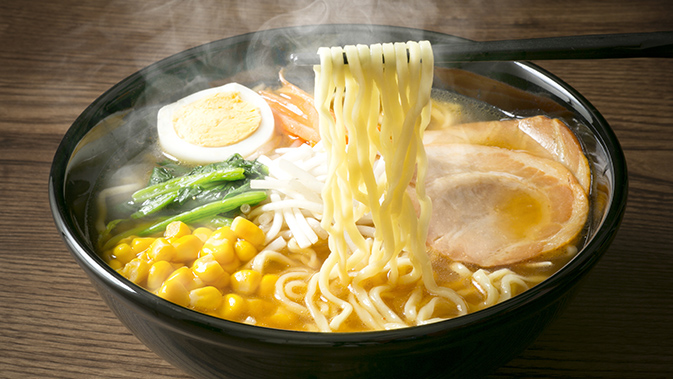 Ramen – noodles with cult status
When the Japanese are looking for a quick, tasty and filling meal, they go to a ramen-ya, small establishments that sell only ramen noodle soup in countless variations. Western metropoles have recently also been infected by the ramen bug, which can be cured in specialist ramen bars.
Pandemonium broke out in a small basement restaurant in Hamburg when the city's first ramen bar was opened in the district of Eimsbüttel in spring 2015. What has long become an everyday fast food in New York, London, Paris and Sydney is now also getting the Germans excited.
The secret of ramen soup lies in the infinite number of possible variations and the fast and simple indulgence it provides. The wheat noodles, which are usually home-made, are boiled in different broths and served with various toppings. The dish is based on broths of pork, chicken or vegetable stock, dried fish stock (dashi) and seaweed, which are left to simmer for days on end to develop a very special aroma. Sea salt (shio ramen), soya sauce (shoyu ramen) or fermented soya paste (miso ramen) is added to give it a salty kick. The noodles are put in the broth together with a variety of toppings (small pieces of meat or vegetables).
The slightly creamy soup and firm noodles will get you sweating as you spoon and slurp your way to the bottom. That is why the experts always have small tenugui cloths in colourful, printed materials at hand, which they use to regularly wipe their brows without having to pause while eating.
Text: Rainer Meier