Miele Hood - Black is Back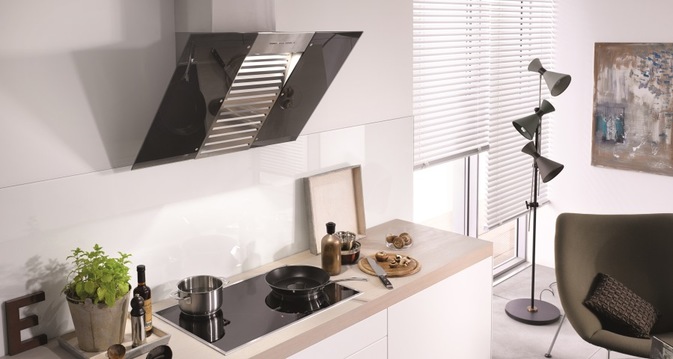 Miele Launches: Miele Black Wing Cooker Hood DA 6096 W
Miele introduces the all new Black Wing cooker hood that will add a bold statement to your kitchen. A cooker hood that is bound to grab eyeballs towards its sleek and stylish make, this appliance will bowl you over with efficiency beyond imagination.
Features to look out for:
Made up of stainless steel and Obsidian black glass, the hood canopy stretches 90 cm wide allowing good headroom for even a tall person.
An extremely efficient level of extraction with the help of 10-ply stainless steel grease filters. Making life much easier, the stainless steel grease filters are extremely durable and dishwasher-proof.
Powerful appliance that can extract fumes up to 650 m3/h in 'Intensive' setting.
A highly safe and easy to clean gadget as Miele CleanCover proves for a smooth surface conceal that prevents contact with electrical components and motor.
Miele Black Wing Cooker Hood is equipped with very powerful LED lighting to illuminate the hob with

warm, natural and even light (3500 K). Keeping its promise to nature, Miele ensures that Miele LED spotlight consume only 3 or 4.5 W and therefore save a lot of electricity.
Available at all Miele Authorised Dealer stores across India.
Download as PDF